How to Avoid Luggage Theft
12/07/2021
Chances are good that you know someone who has had something filched from his or her checked bags. You may even have been a victim yourself. For the past decade, airline reports of "mishandled" luggage have hovered at around five complaints about every 1000 domestic passengers, a figure that buries actual theft reports in a category that also includes loss, damage, and delay. Nevertheless, a series of recent high-profile arrests demonstrates that no matter the number of reports, the boldness of thieves has increased, leaving both law enforcement and passengers on high alert.
Last February two TSA agents at JFK International airport were arrested on charges of stealing nearly $ 160000 in cash from passenger luggage. In 2009 eight baggage handlers contracted by Delta at St. Louis's Lambert airport were arrested for going through hundreds of bags and taking more than 900 items over the course of a year. Also that year, a Continental employee from Houston told ABC News that she regularly sees her co-workers searching luggage for valuables.
And it's not just checked baggage that's at risk. Scott Mayerowitz, the airline's reporter for the Associated Press, says, "I won't step through the metal detector until I see my bag enter the X-ray machine." It's good advice—sticky-fingered TSA agents are rare, but they have been known to pocket items from carry-ons and purses in the screening area.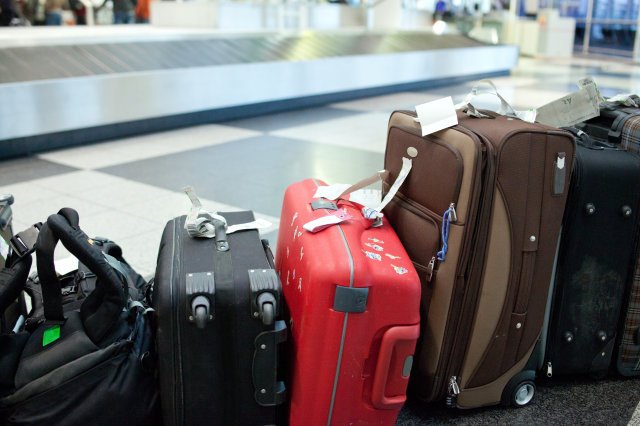 The worst part: Don't assume that airlines will readily reimburse you for stolen goods. Their ticket rules rarely cover loss of cash, jewellery, electronics, furs, heirlooms, and other expensive items. (Most travel insurance plans don't cover much either.)
So at the end, who's to blame? The TSA acknowledges the criminal actions of "a few individuals," and a spokesperson told me the agency will "aggressively investigate all allegations of misconduct" and has a "zero-tolerance policy for criminal activity." In the meantime, with no single agency in charge of securing bags, there's an unending circle of finger-pointing among airlines, airports, the TSA, and any other group that handles airline luggage. And as the reports of theft continue, passengers should be rethinking how and what they pack.