The Ultimate Guide To Travel Insurance: Everything You Need To Know
07/07/2021
Purchasing travel insurance is wise if you want to protect your trip against an array of unforeseen events such as natural disasters, missed flights, personal injury or sickness abroad, tour operators going bankrupt, or even acts of terrorism. But with so many types of travel insurance, lots of fine print, and complicated insider lingo to decipher, it can feel impossible to determine which kind of travel insurance is right for you.
With the right resources, however, it's possible to pick a trip insurance policy you'll be confident travelling with and paying for.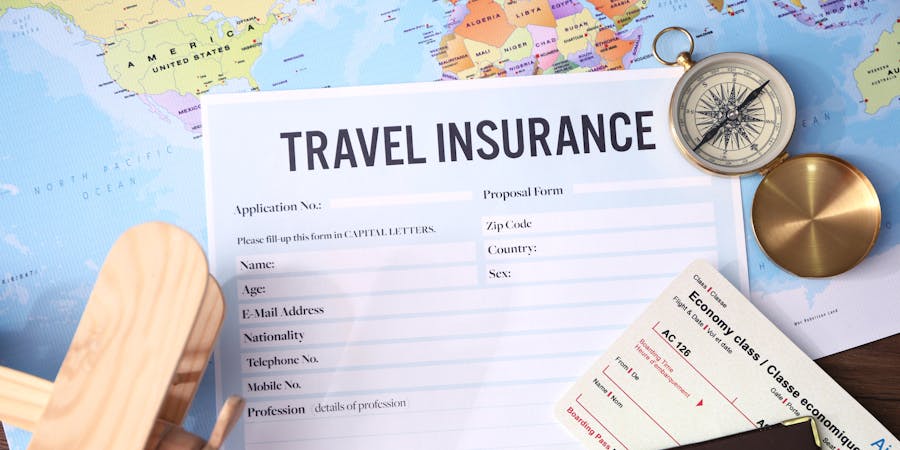 Who Needs Travel Insurance?
There are several different types of travel insurance policies available, ranging from trip cancellation insurance to emergency medical evacuation, all of which vary widely in what their coverage includes and how much it costs. Make sure you know exactly what your policy will and will not cover before you purchase anything, and always buy your insurance from a reputable company (check out our list of travel insurance providers at the end of this article).
Is Travel Insurance a Waste of Money? For some people and certain trips, travel insurance is a virtual necessity; for others, it's probably not worth the money. The question boils down to a matter of risk, and the best way to assess that risk is by answering four basic questions.
Are you willing to risk the loss of deposits or prepayments if your trip is cancelled for any reason?
Are you willing to pay out of pocket if you need to return home early from your trip for any reason?
Are you willing to foot the bill for any out-of-pocket medical expenses, ranging from basic emergency care to emergency medical evacuation home, if you encounter any sickness or injury on your trip?
Do you have a credit card or general insurance that includes bundled travel insurance?
The Basic Types of Travel Insurance
Following is a brief description of the different types of travel insurance options available. Note that every policy is a little bit different, so be sure to read the fine print carefully before purchasing.
Trip Cancellation / Interruption Insurance
Trip cancellation/interruption insurance covers you if unforeseen events cause you to cancel or interrupt your trip. In general, this coverage is meant for illness, injury, or death suffered by the insured or a member of the insured's immediate family. Some policies also cover cancellation in the event of illness, injury, or death to the insured's travel companion. Most policies exclude trip cancellation in the event of war, civil disturbance, or a change in your own financial circumstances. (Lose your job before your trip? If you don't have job loss protection – not offered by all companies – you could be out of luck.) Some policies also exclude travel to specific destinations that are prone to political unrest.
Many comprehensive travel insurance policies now include coverage if your tour operator defaults; however, it is important to understand exactly what is covered by your policy. If you buy a policy directly from a tour provider, usually it does not cover the default of that provider – so it's generally a good idea to purchase your policy from an independent company. Some policies only cover tour operator default if the operator ceases operations entirely, which it may not do even if it files for bankruptcy.
Medical / Medevac Insurance
Medical insurance encompasses several types of coverage. Emergency medical evacuation insurance covers the cost of transportation if a qualified physician determines that you must be evacuated for treatment to the nearest medical facility or to your home country (if it's warranted), due to injury or sickness. This insurance is highly recommended for cruise passengers and travellers visiting remote areas or developing countries.
Other types of medical insurance coverage include:
An app, or service you can call, that will direct you to English-speaking doctors while you are overseas. In some cases, the policy will also provide a physician monitoring service, where a qualified physician from the U.S. will monitor the treatment you are receiving by a local physician via telephone.
Cash payment to the insured or beneficiary in the event of accidental death, loss of sight, or loss of limb.
Expenses for repatriation of the insured's remains in the event of death.
Baggage Loss / Delay
Baggage loss and delay coverage protect you in the event that your luggage is lost, delayed, or stolen. This often includes a cash payment if your bags are delayed for more than 12 hours after you arrive at your destination.
Flight Delay / Cancellation
Flight delay or cancellation insurance (sometimes called "travel delay") typically pays for accommodations, meals, and new travel arrangements once you've been delayed a certain amount of time (often six to 12 hours – read your policy carefully).
Travel Document Protection
Travel document protection can kicks in to help you replace a passport or other travel documents when they're lost or stolen.